3D Lipo – Fat freeze
Fat freeze/Cryolipolysis
Fat freezing treatment is able to target stubborn pockets of soft, squeezable fat tissue to help reduce appearance of buldges.
Fat freezing is a not non-unvasive treatment that targets and destroys fat cells for long lasting results.
Great for love handles, backfat, inner thighs, belly fat and bingo wings.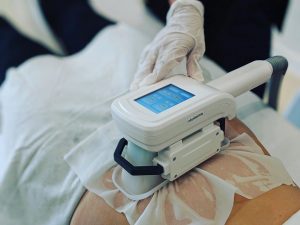 3D Lipo – Cavitation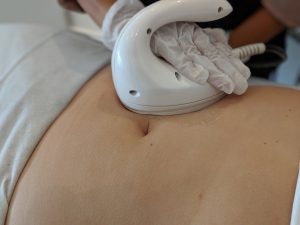 Cavitation – ultrasound
Cavitation is an effective body shaping treatment for fat reduction and inch loss with usually instant results from one treatment!
Cavitation works through ultrasound and perfect for treating larger areas such as larger stomachs and thighs.
Ideally, this treatment is taken as a course of 8 with weekly treatments. This procedure can help re-shape the body, helping to lose unwanted inches and in some cases drop 1 or 2 dress sizes.
It is one of our most popular treatments to help reduce stomach fat.
3D Lipo – Skin tightening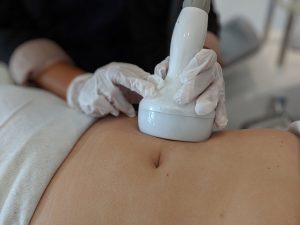 Skin tightening/ Radio-frequency
Skin tightening is a heat based treatment that uses radio-frequency energy to create heat within the layers of the skin.
This treatment helps to stimulate the production of collagen and elastin, which can lead to the tightening f the skin, and reduction in cellulitefor smoother skin.
Areas such as the face or body is suitable for this treatment including stomach, inner thighs, upper arms hands and neck.
A course of 8 weekly treatments is required to achieve best results.
3D Lipo – Shockwave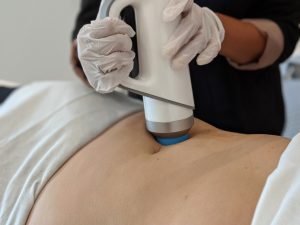 Shockwave Therapy
Shockwave Therapy enhances all 3D Lipo treatments. This treatment is clinically proven to help increase and speed up the results of body shaping treatments such as 3D Lip fat freeze.
Shockwave therapy helps reduce cellulite, boost collagen and increase skin tightening.
This treatment is recommended to be used at the end of each treatment for quicker results.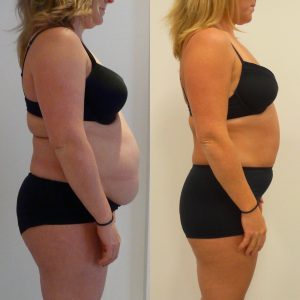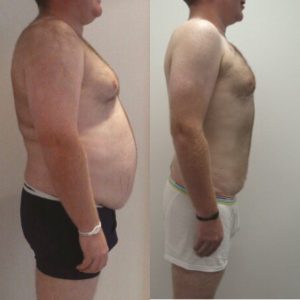 Back to Treatments